My uncle Alg Purchase, of Winnipeg, went to France with the University of Manitoba Batallion, and transferred to the new Royal Naval Flying Service, flying blimps on anti- submarine patrols of the British Coast. The SSZ or "Zero" blimp shown here had an aluminum and ash car, with three cockpit openings, which enable it to (theoretically) land on water, if required. Powered with a 75 hp Rolls Royce water- cooled engine, it cruised at 53 mph, and climbed at 1,200 feet per minute. It carried a machine gun- used for exploding mines- two 110- pound bombs, or one 250- pound one.


A correction from the caption below- cousin Gerry points out that his dad, Alg, was 20 years old in 1916 !
Algernon Purchase of Manitoba's University Btn.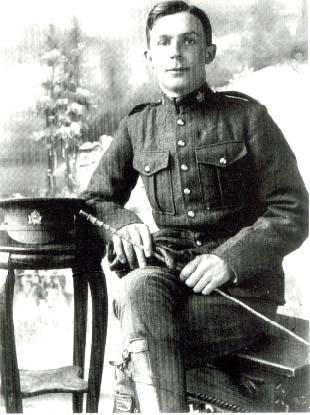 All of 20 years, and ready for overses service!
At an inspection by King George V on an exercise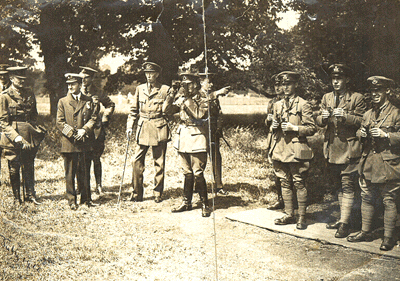 Alg is in the centre on the plank on the left
Uncle Alg Purchase on an exercise in England
This time on an inspection by King George V