(Dutch)Roy Parrett kruiste Zuider Zee.
Het dragen klompen niet kan u zien!
(English) Roy Parrett crossed the Zuider Zee.
Wearing klompen, can't you see!
Doug Dunlop from Peterborough, Ontario attending
Doug and Roy Parrett invited by Welcome Again Vets
Roy Parrett in Holland in 1944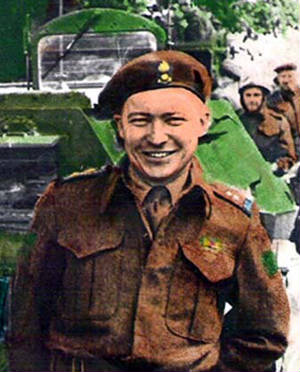 Roy and Doug were mates in Holland in 2005
1900 Canadian veterans, their wives and helpers, members of the Armed Forces, a platoon of The Royal Canadion Mounted Police, bands and visitors- 6,000 in all- attend the Liberation Ceremonies at Holten Cemetery,


Ceremonies at A Canadian Cemetery in May 2005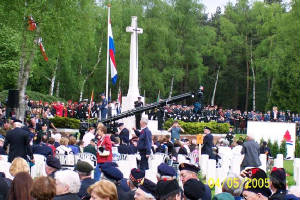 Governor General Adriene Clarkson speaking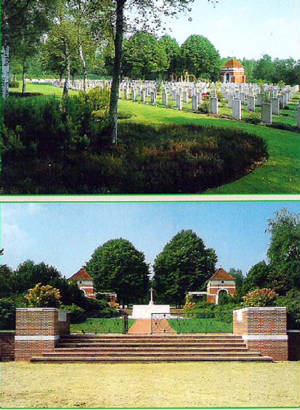 Our Invitation and reserved seat at Holten.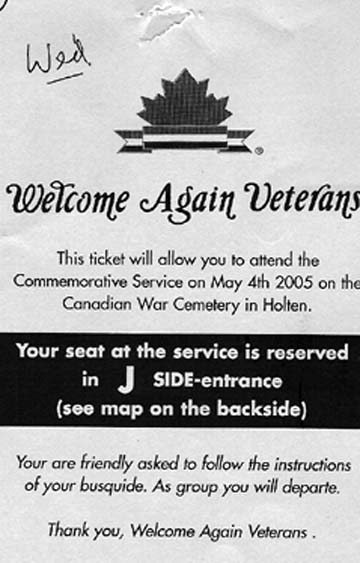 Govenor General Adrienne Clarkson speaking.
This is the entrance to the well-kept Holten Canadian Cemetery, where 1,400 Canadian soldiers lie, the graves carefully preserved by Dutch friends. On each New Year's day, Dutch children lay flowers on the graves. Our ceremony, on May 4th,2005 at the Holten cemetery which is located between Holten and Nijverdal, was attended by Canadian officials.
Dutch school children placing flowers on graves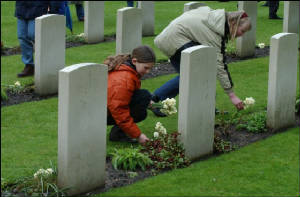 This is an annual undertaking on New Year's Day