My Winnipeg uncle, Alg Purchase, came to Canada to join my parents on the Manitoba farm, "to get experience." He worked on other farms "for $10 a month and all found," saved his money and put himself through Manitoba Agriculture College, gaining a degree in animal husbandry. He joined the university's overseas batallion in World War One, served in France but volunteered to the fledgling Naval Air Service, flying airships off of England's coast. Afterwards he settled in Winnipeg, married Mabel Paul and raised three sons and revisited his English brothers and sisters in 1982, when they took this family photo.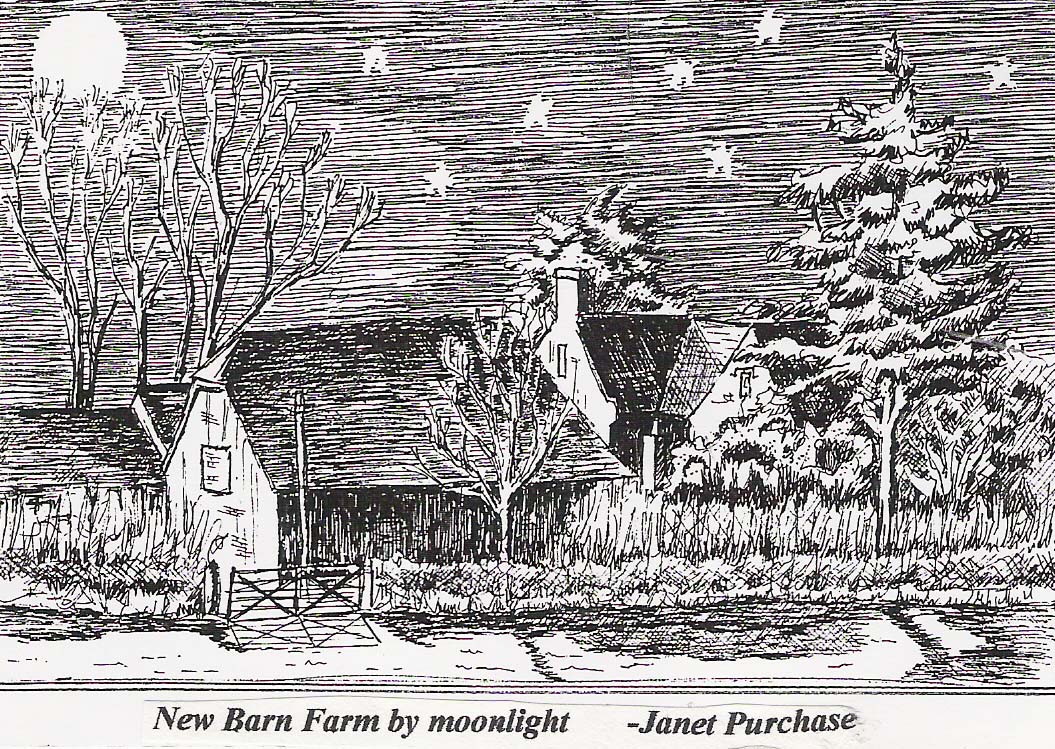 Here is a drawing of New Barn Farm, by Janet Purchase.
Your editor, Roy Parrett, also visited the English cousins in 1985. Cousins Angus and Janet Purchase gave a nice party for eight of us. Here (LtR) are Angus, Ken Wadge, Kathleen Burleigh, John Purchase, Jean Foskett, Roy Parrett, Joyce Slocock and Kathleen Pike at Angus' house, Blandford, Dorset.
Enter supporting content here