Parrett photos
PHOTOS TAKEN THROUGH THE YEARS

George Parrett was one of seven children of Wm. Alfred and Sarah Mary Parrett, of Bishopstone, Wiltshire, where they operated the village shop, bakery and post office. George clerked in the shop, and also in the Purchase one at Moreton, Dorset, where he met mother. He came to Canada in 1908, worked on farms "for experience," and bought one at Pilot Mound, Manitoba, sending for Mable in 1912.
GEORGE PARRETT IN DORCHESTER AT 17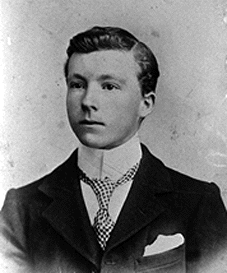 DRESSED UP FOR THE OCCASION
This is George slightly older- perhaps at 18 or 19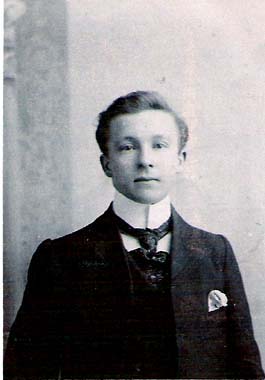 Before thinking about Canada maybe.
MABLE PURCHASE IN DORCHESTER AT 17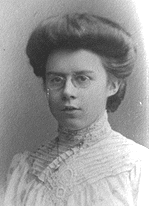 MABLE LIVED AT MORETON, DORSET NEARBY
Mable Hester Purchase, also at 17. She was one of ten children of George and Hester Purchade, at Moreton, Dorset, where they too had the village shop and post office. The ten were raised in small rooms at the back of the shop, and in more upstairs. They operated the post office telegraph which was a waving needle in those days. Mable came to Winnipeg to be married in 1912, and arrived at the Pilot Mound, Manitoba farm in an April blizzard. She expected a "coach-in-four", but was met by a neighbor in a box sleigh.

GEORGE AND MABLE PARRETT IN 1914 WITH GEORGE JR.
George Jr. DIED OF SCARLET FEVER, WINNIPEG 1917
Father George knew little about farming in the pioneer West. Like other settlers, they were invaded by grasshoppers who ate everything in sight, suffered early and late frosts, wheat rust, and hail storms which ruined an otherwise bumper crop. After five years of trying, they returned to Winnipeg in 1917, and George headed the countries call, and joined the army. Unfortunatly their firstborn George Jr., born on the farm in 1914, was taken in the great 'flu outbreak of 1917.


This is George Jr. born on the farm in 1914.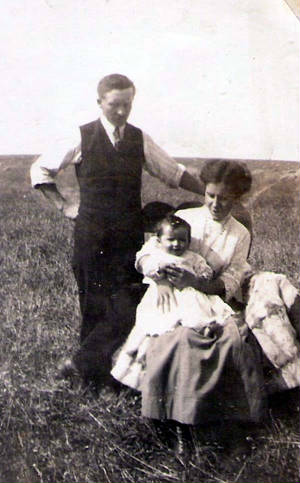 Unfortunatly George Jr. was lost in the 1917 'flu outbreak.
Mother Mable Parrett with sister Mabel (Mamie) and your editor in arms, taken about 1918, for a passport photo. Dad was in the army, drafted for overseas, so mother headed for England to be near him. The draft didn't proceed with the war winding down, so mother spent a few months with her family in Dorset, returning to Winnipeg in 1919.(Canada had decided "no more dependents to proceed overseas" at the time, but mother contacted her Member of Parliament, being a Purchase woman, and wangled a permit, which I still have!)
Mother's passport photo in 1918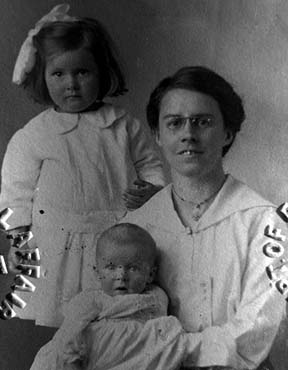 Here I am, in arms, and sister Mamie
You can compare my looks with father's photos above!